Key Findings
UT Austin is performs better than national peers on extracurricular activities and project work and experiential learning oppoutunites.
UT Austin performs better than national peers on all support metrics.
Longhorn alumni attribute success to leadership and work experience as an undergraduate.
This section examines the experiential learning opportunities, support items, and sense of belongingness felt by alumni.
---
Experiential Learning Opportunities Stronger than Comparison Graduates
The 2015 Gallup-Purdue Index study found that outcomes such as workplace engagement, well-being and alumni perceptions of their alma mater's value - are linked to Gallup's measure of experiential learning.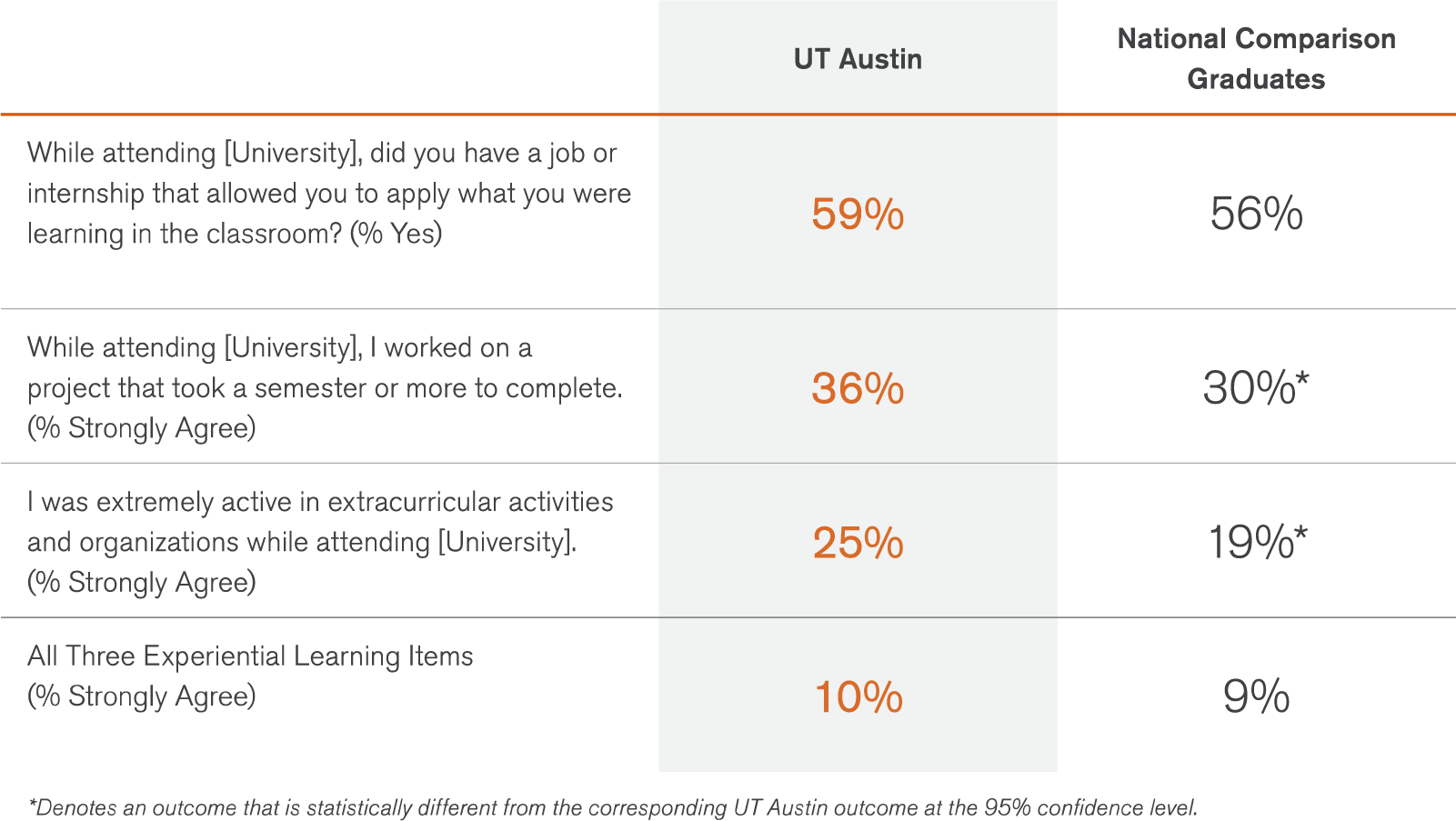 Experiential Learning by Cohort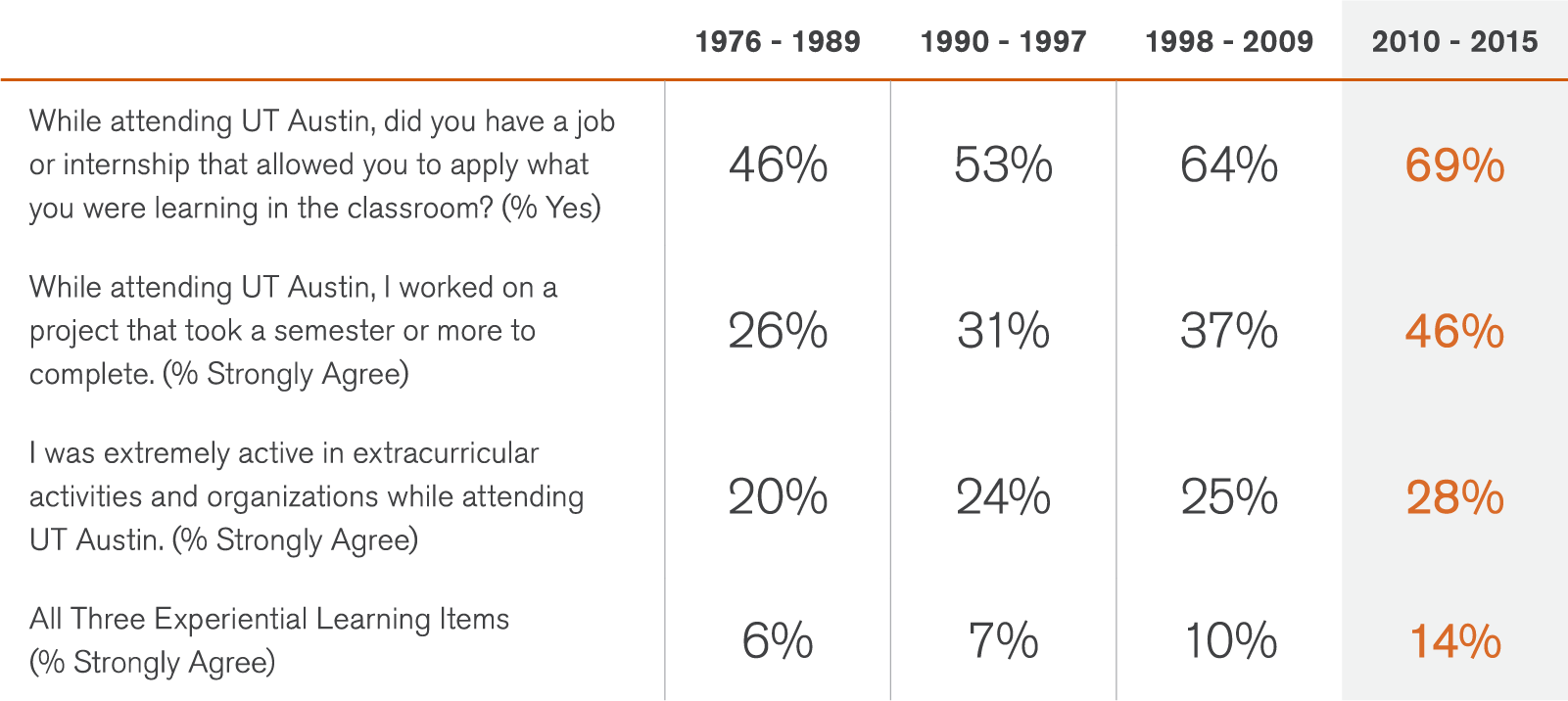 ---
Support
As with experiential learning, graduates who say they felt supported by faculty and staff during their undergraduate years are more likely to experience positive outcomes. Overall, Gallup classifies 9% of UT Austin alumni as having been supported within their undergraduate experience, whereas Gallup classifies 7% of national comparison graduates as such.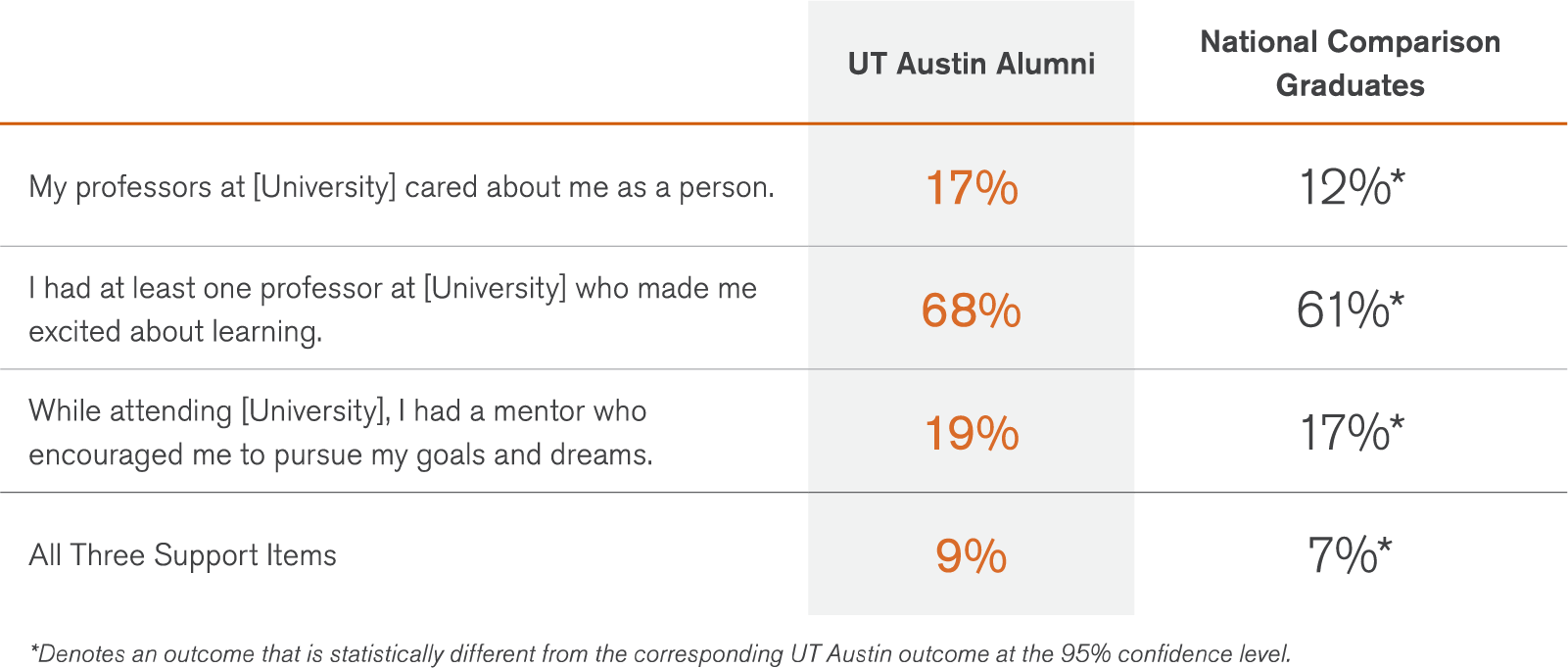 Recent Alumni Most Likely to Have Felt Supported
Among alumni who agree or strongly agree they had a mentor, the majority (73%) specify that the mentor who encouraged them to pursue their goals and dreams was a professor.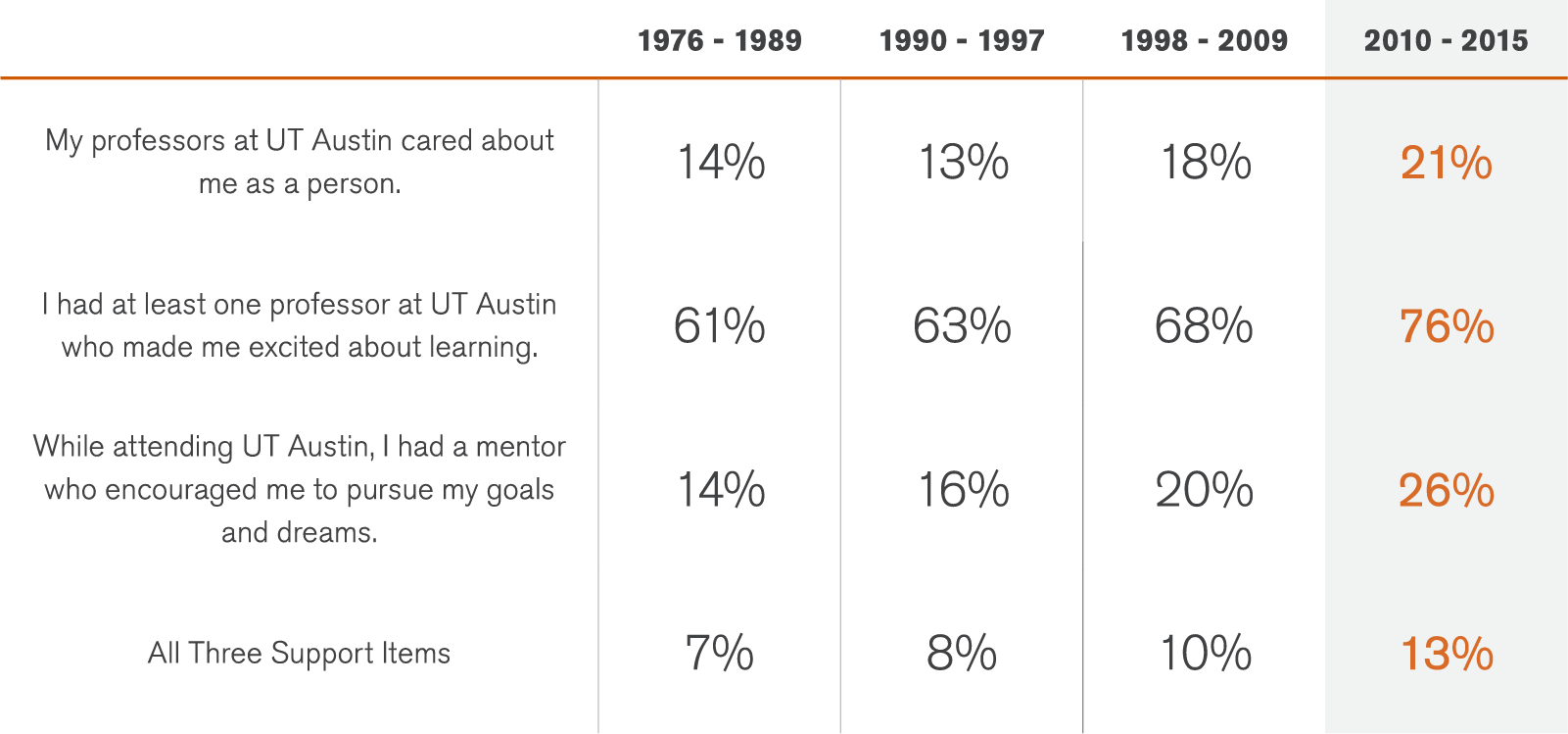 ---
Belongingness

The report includes the exact wording of the questions and a full description of the survey methodology including the interviewing method, sample size, definition of the survey population, and size of sampling error.